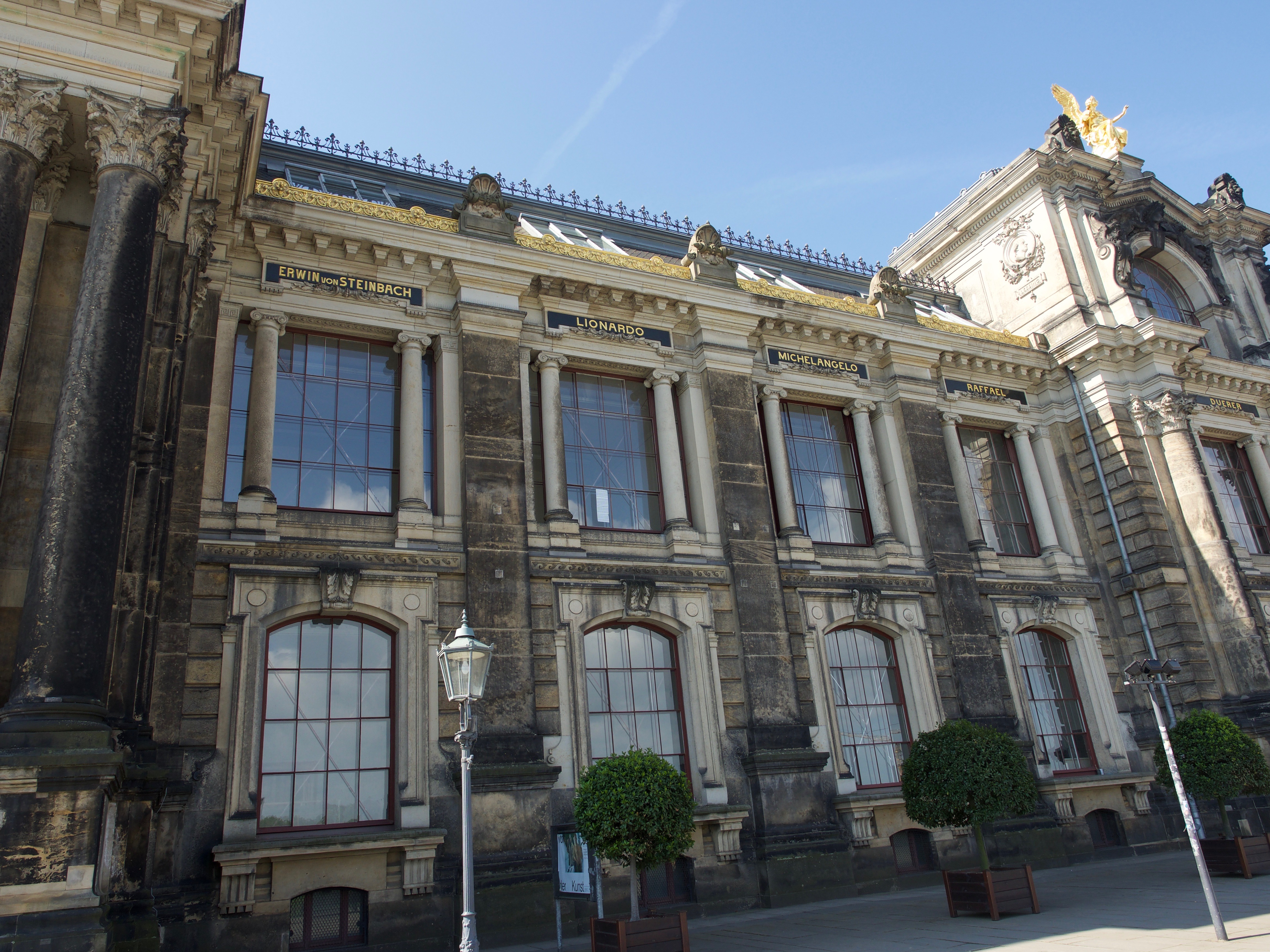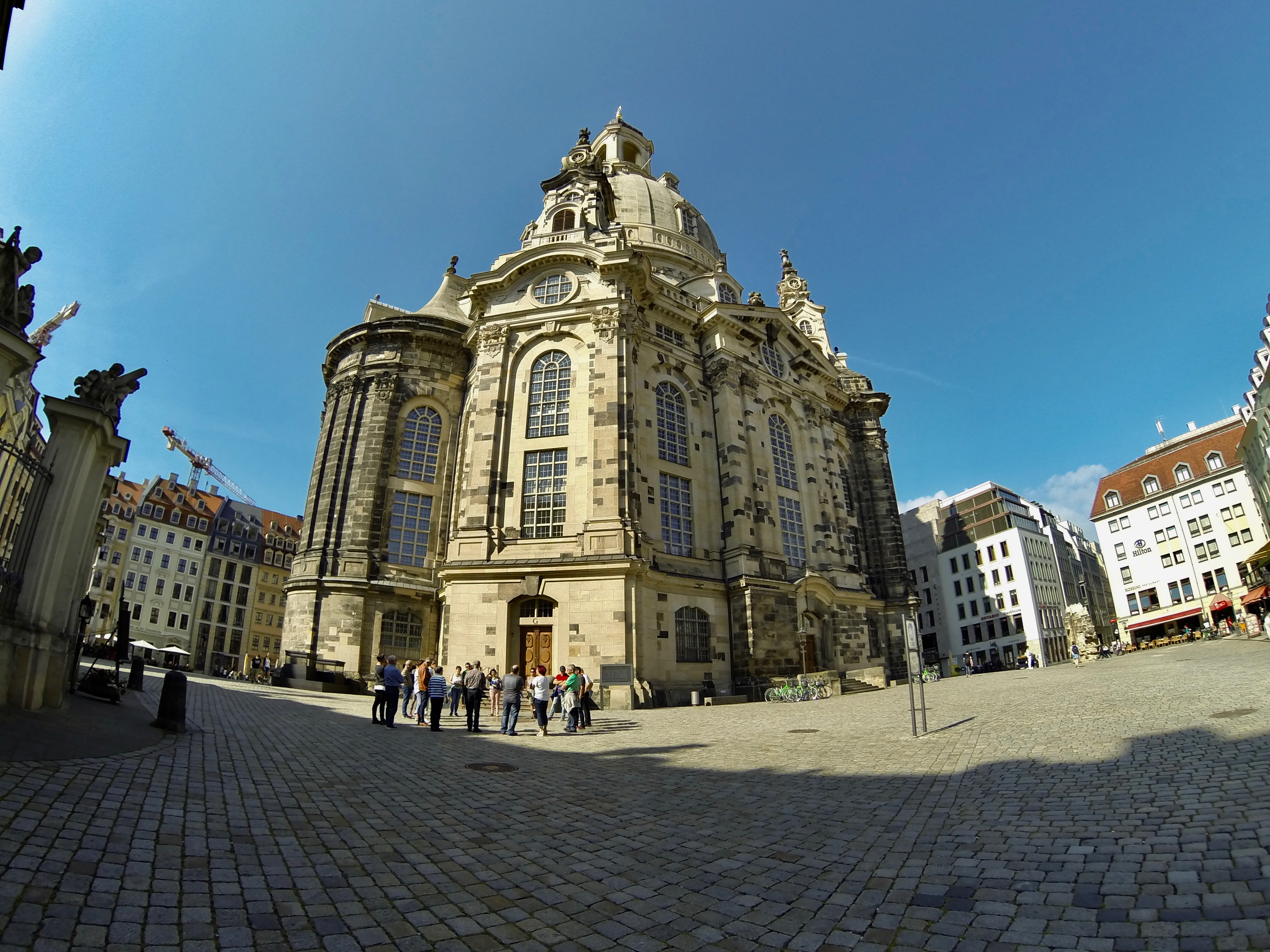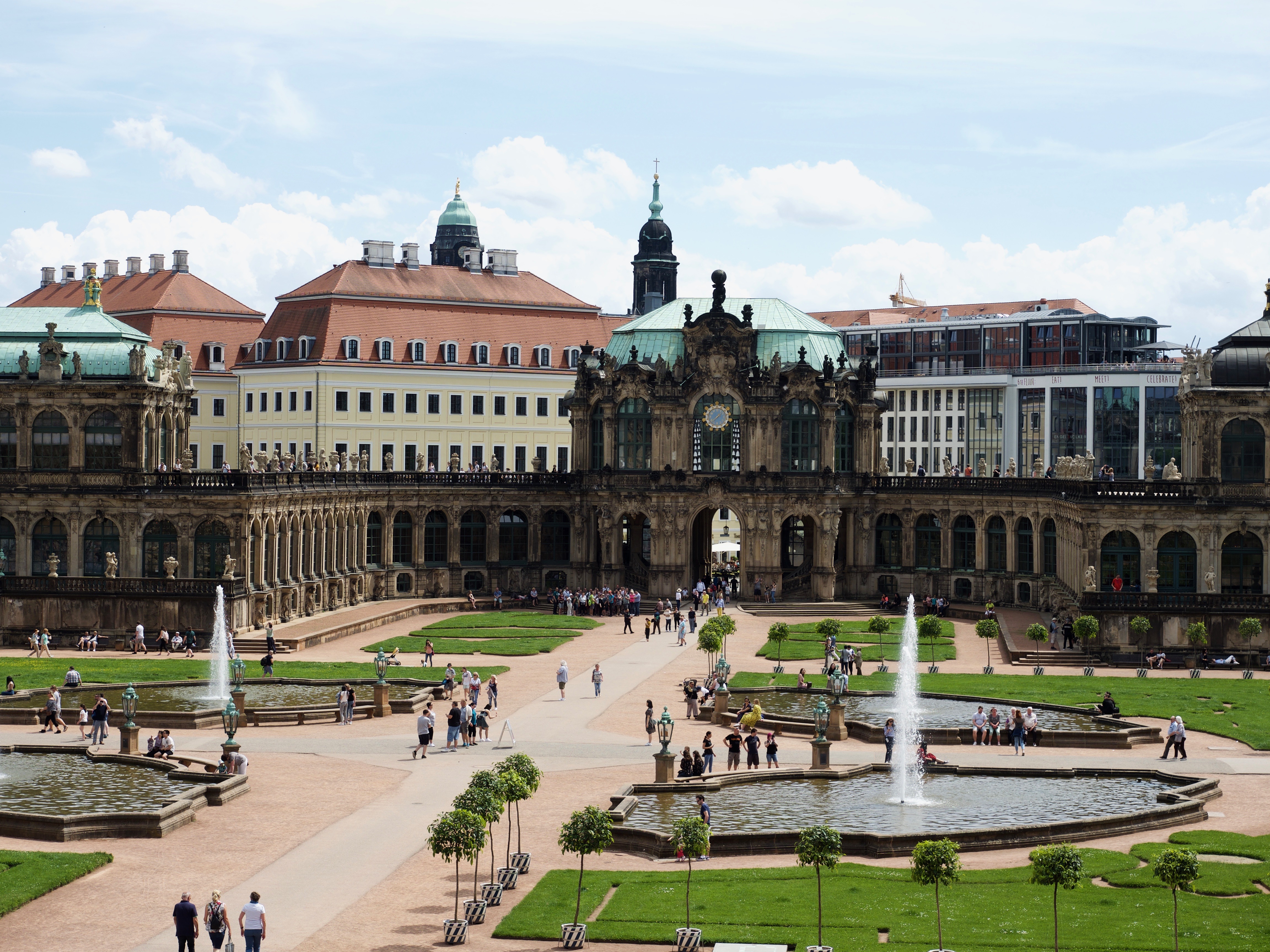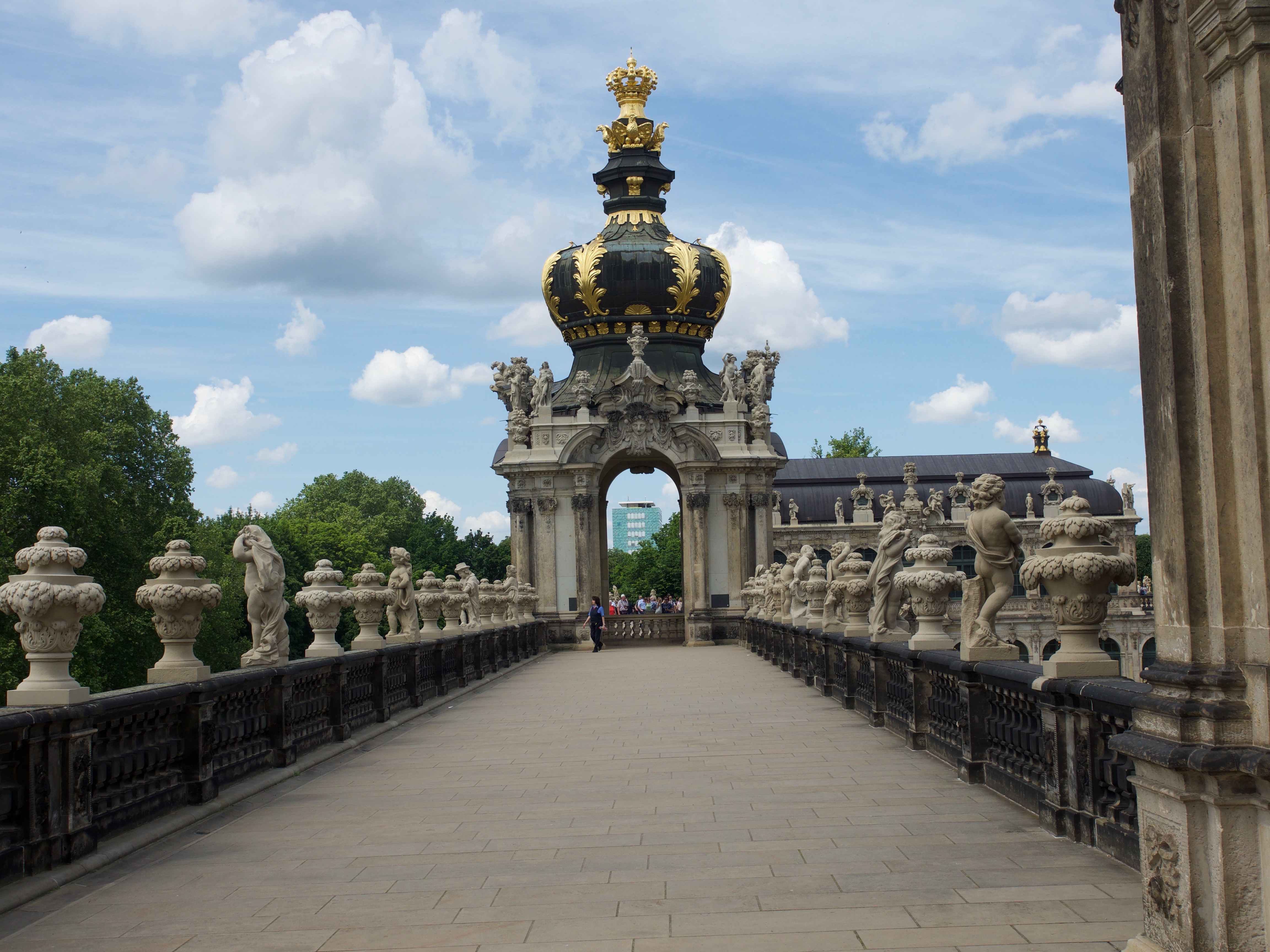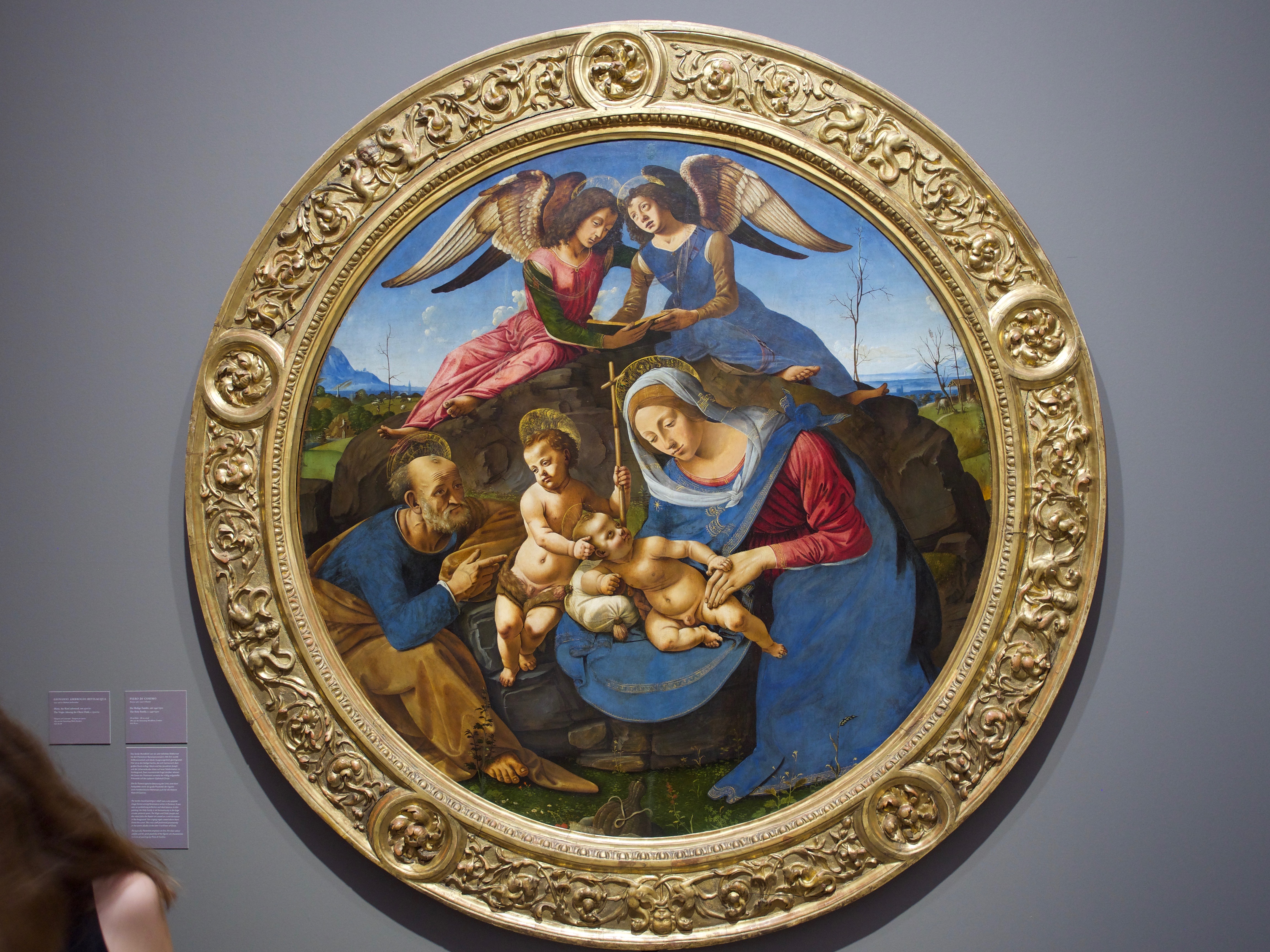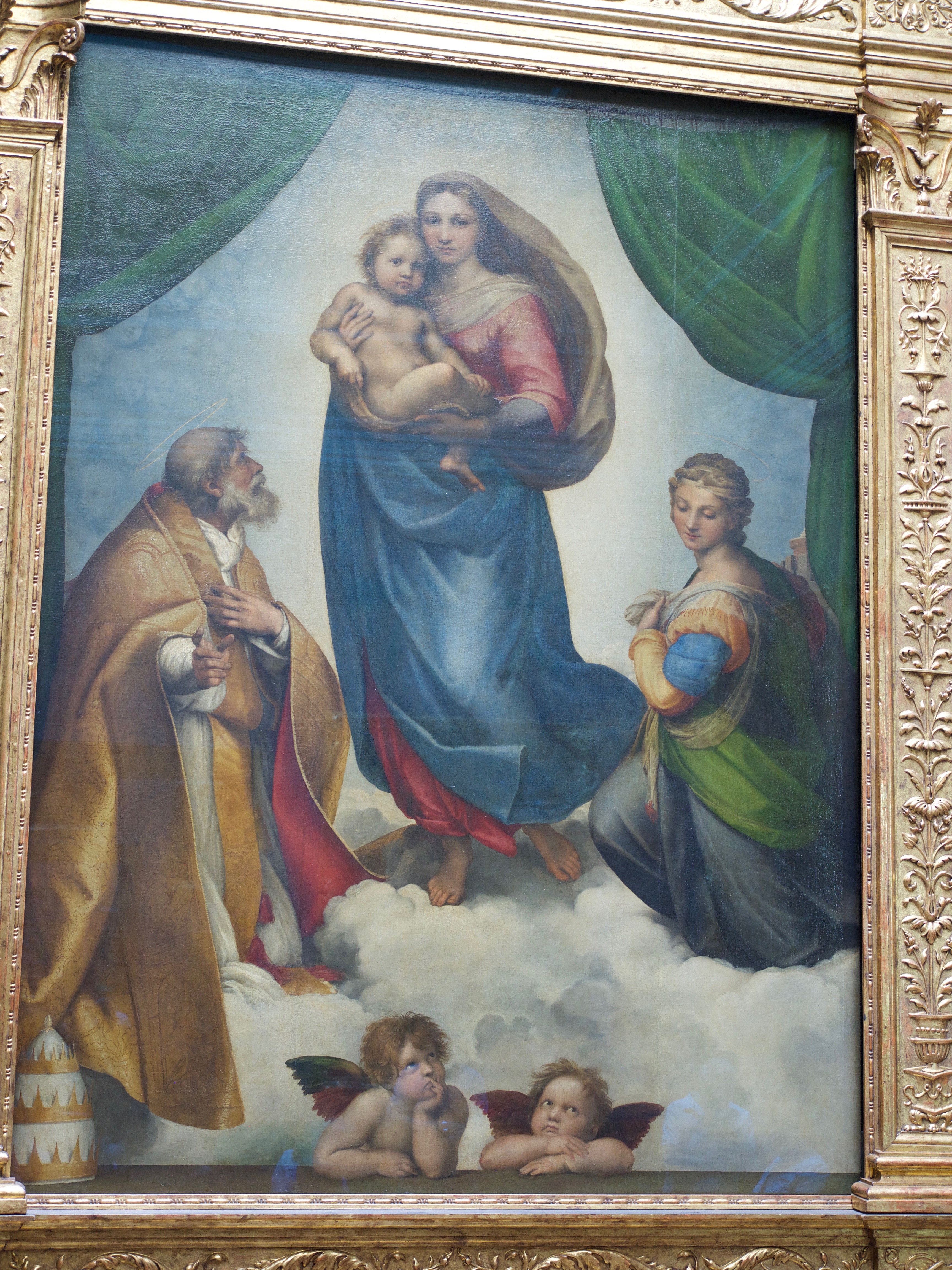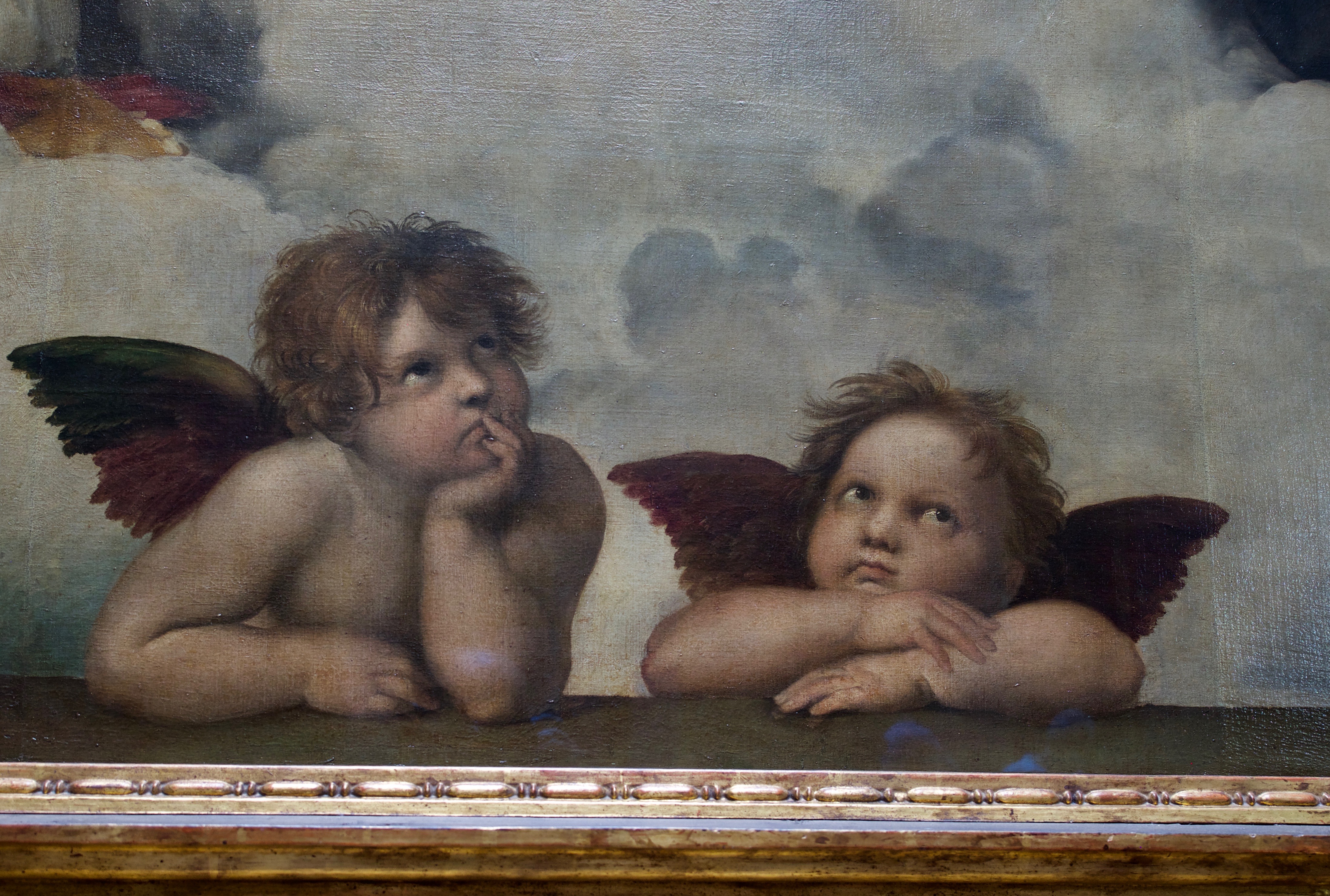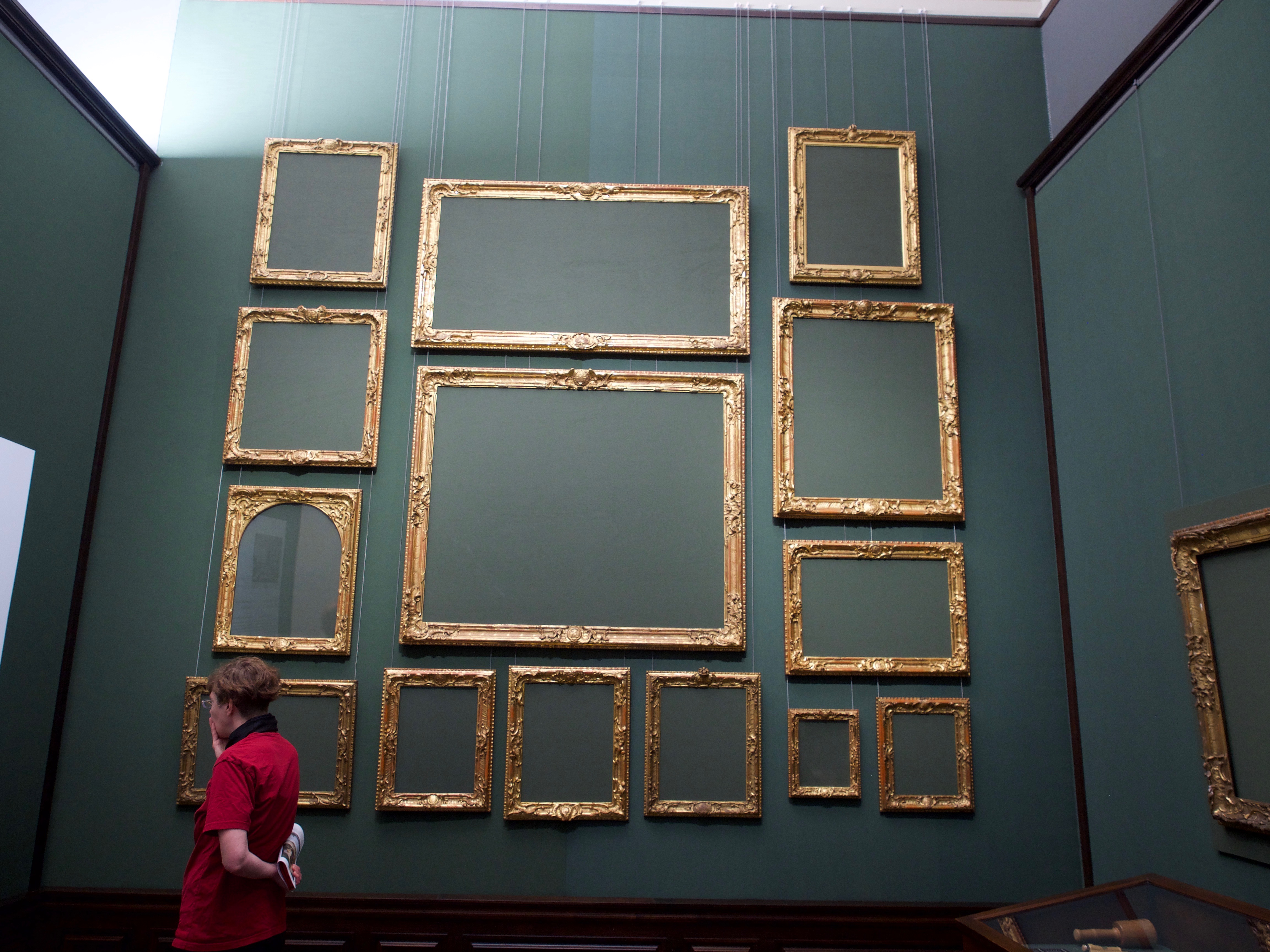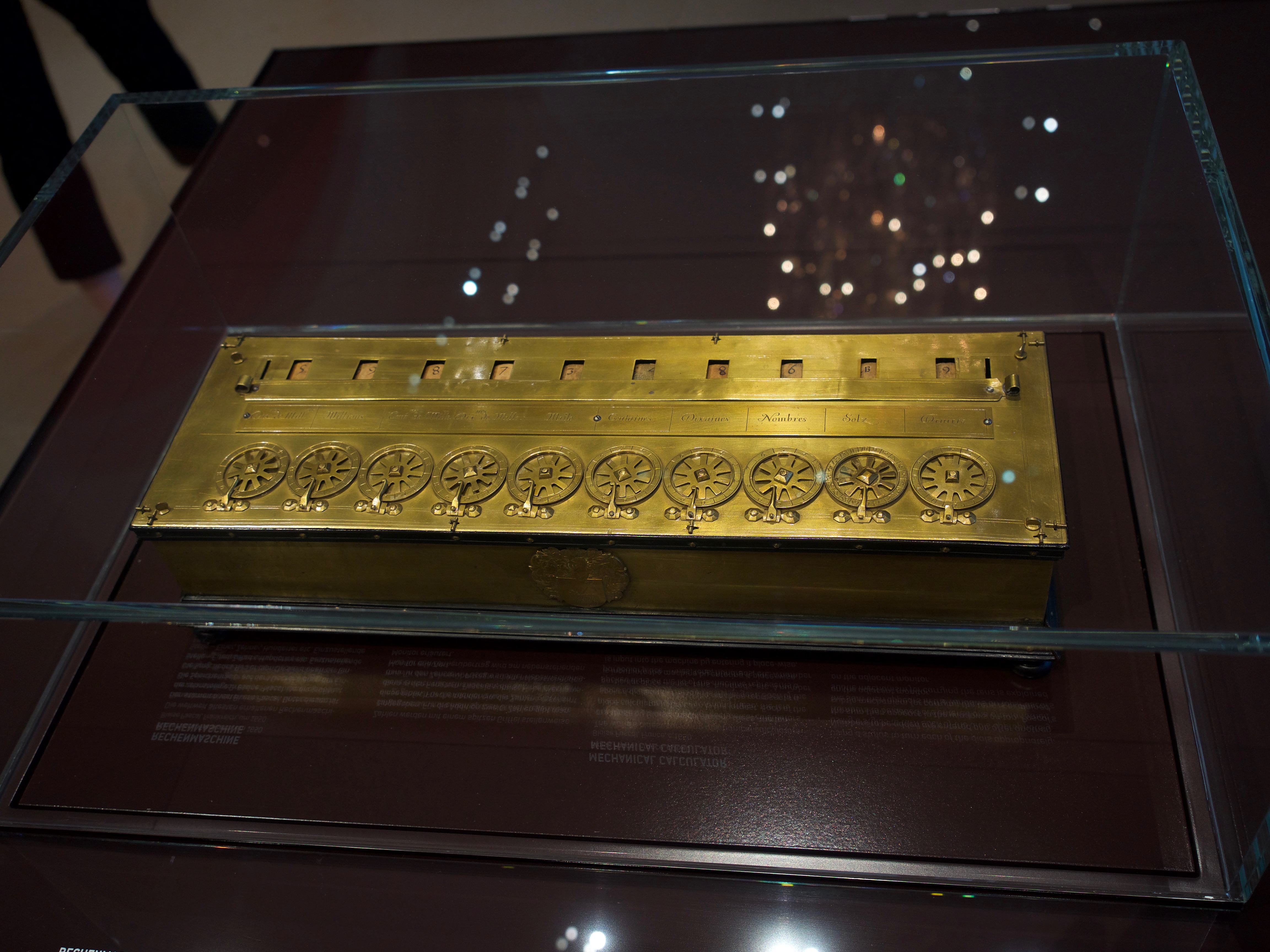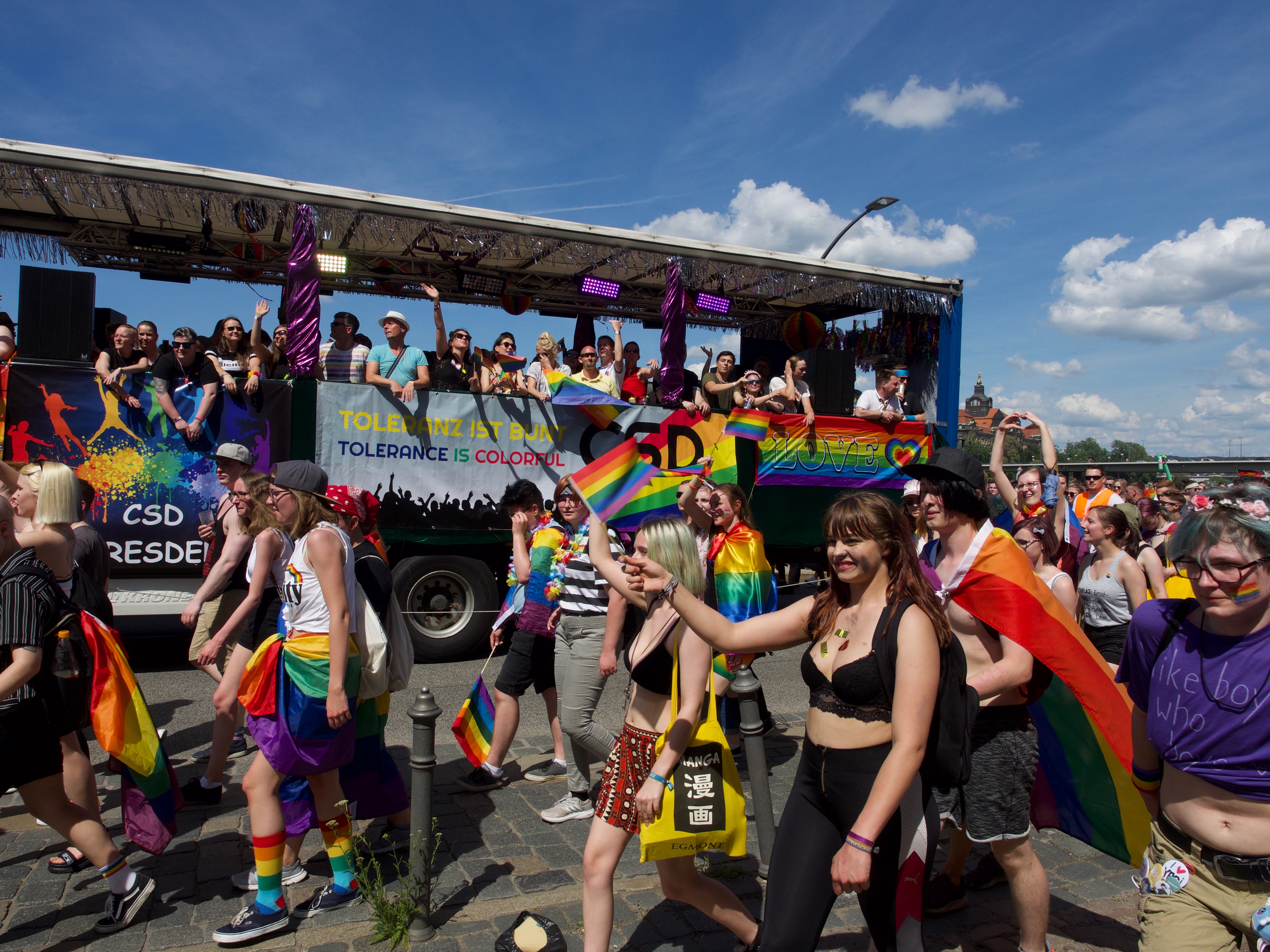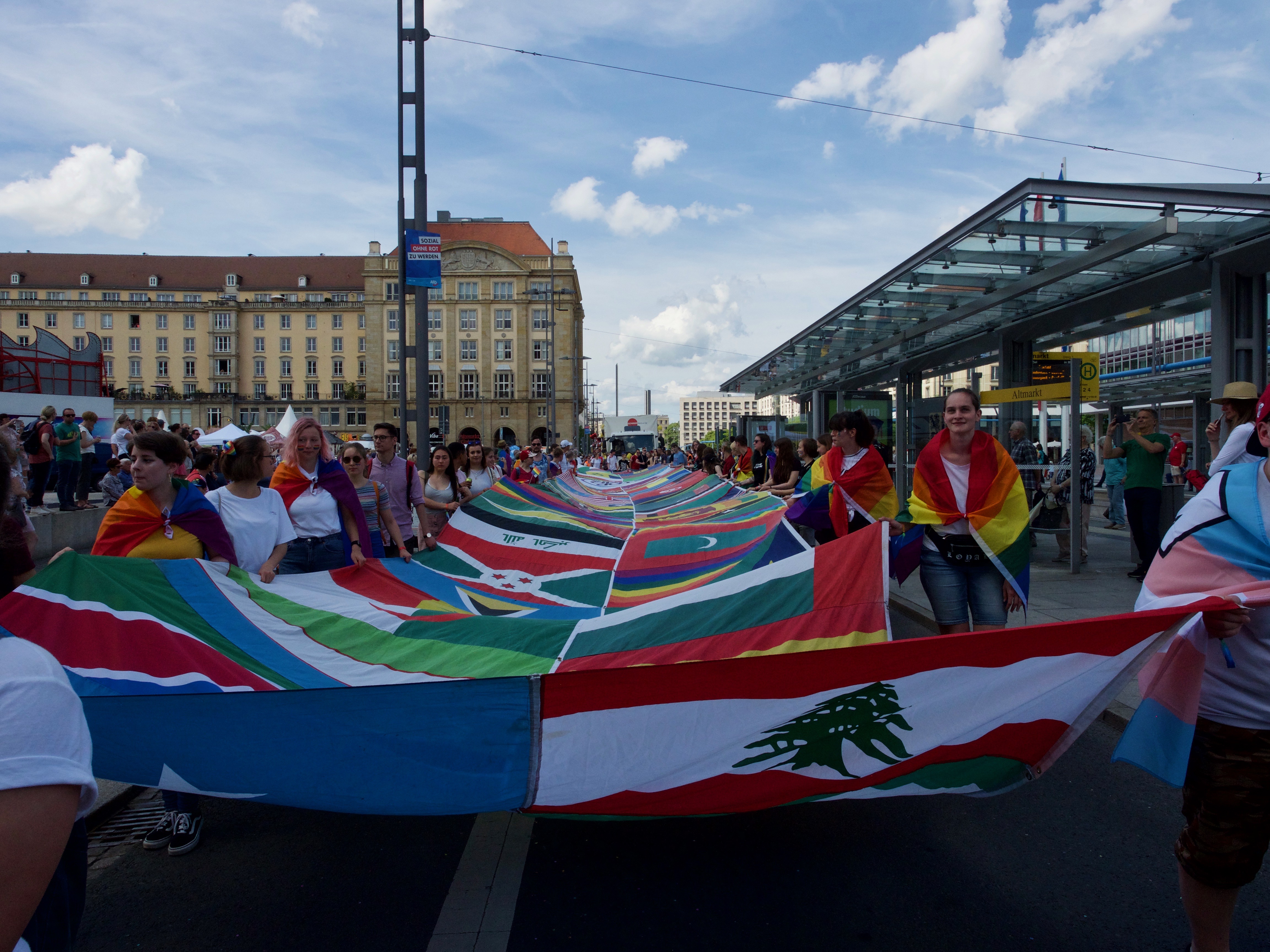 Today was our Dresden day—unfortunately for me, it started just before 5 am, because I woke up to early and couldn't go back to sleep. But at least I stayed in bed and rested some more until it was time for a shower and a LOVELY hotel breakfast with all the German accoutrements and (of course) real dishes and real silverware. Afterwards, we set out for our Dresden adventure under glorious blue skies, on the warmest day we've had so far (in the 80s by the afternoon). We took the tram from near here to the historic city center of Dresden, and then just started walking around and looking at the mix of old, new, and lovingly restored buildings. I have to admit that the style of most buildings (restored baroque and restored 19th-century neoclassical) doesn't really rock my socks off, but given that most of the city center of Dresden was destroyed in the famous February 1945 bombing, it is stunning how much they have been able to restore, much of it not right after the war, but over many decades, including the parts that were not even attempted until after reunification. Photos do not do it justice because they don't show what is old and what is new—typically, very blackened sandstone is old and light beige is old, but some of it has also been sandblasted rather than restored. There is also still quite a bit of construction going on all the time, including major work on the tram tracks.
So even though the individual buildings actually often struck me as ugly, the overall effect of the "ensemble" was impressive, and there is enough green between the sandstone buildings, not to mention the river Elbe with its many bridges bordering downtown, that the "new old town" was actually really fun to walk around in. But I had to laugh about the pompous celebration of Western art along the front of the Academy of the Arts, with the name of famous Western artists, antique and "modern," inscribed like the whole thing was a gigantic crib note for my art history exam (Praxiteles! Raphael! And then some negligible 19th-century dude named Erwin von Steinbach that they must have thought was the future of German art in 1893–well, he wasn't).
The famous Frauenkirche is always touted as the most impressive of the restoration—it had been left as rubble, with two large portions standing in the ruins, by the East German government, to be a memorial, but after 1990, a lot of money was raised to identify useable fragments and rebuild the church, supplementing the rest. We didn't go inside, but the outside is certainly impressive as a recreation. I have vague memories of the two black pillars from my visit in the 1980s, although I don't remember the rubble. Again, photos don't do the old or new church justice.
After we had walked around for a bit, just getting our bearings and enjoying the views and the early birds among the tourists, we went to the Zwinger, the former residence of the rulers of Dresden and the surrounding country of Saxony (at some point, they were counts or dukes, later they were kings—I can never keep this quite straight, but as of the 17th century, they ruled from this enormous palace with a large courtyard and ridiculous ornamentation all over the parapets. There is a walk all around the parapets, as well as multiple museums, the earliest of which were instituted in the 1800s, while other buildings began to be used for government purposes. The rulers of Saxony were avid collectors of various things, including paintings and sculpture, and also (because of one early ruler's avid interest) mathematical and scientific instruments. So we got to go into two different museums in the same building: the Alte Gemäldegalerie, with art from ca. 1500-1800, and the Mathematisch-Physikalischer Salon, the collection of scientific instruments begun all the way back in the 1580s. Both were a lot of fun, although I think Mark had a better time with the science. More below about the art, but be it noted that I also found the old science intriguing, including various time pieces (pocket sun dials, astrological clocks, you name it), vacuum tubes, models of the solar system, and a calculator designed by Blaise Pascal.
Between our two museum tours, we actually left to find ourselves some food in an outdoor cafe (we had Flammkuchen, which is a super-thin-crust flat bread with a little cheese, ham, and onion on it, and a Caesar salad with some very un-Caesary ingredients), and we watched as a big special event got launched—the annual gay pride parade (in the European tradition, named Christopher Street Day parade, after the June 28 parades in New York and LA that celebrated the first anniversary of the Stonewall riots and then many more). We walked with the parade of many hundreds of people in a festive but also clearly politicized mood as they got their start around 12:30, and later, after our second half of the museum visit, we caught back up with them as they were walking along the Elbe river—they had been marching for 3 hours in the heat already, and many were clearly wilting, but still going strong after some time in the shade. Pretty amazing.
We opted for a gelato and a big bottle of water to cool us off at that point, and then walked across the river on one bridge and took the tram back across another one. We still felt we needed a bit more green space and made our way by tram to the huge city park (Grosser Schlosspark), which is in fact really big (the fairly large zoo comprises perhaps a sixth or eight of it). We basically walked its length on its southern edge, enjoying the shade and the many people who were out and about, and then found ourselves a little hole-in-the-wall Indian place with a couple of outdoor tables near our hotel. We had perfectly decent Chicken Tikka and Tandoori chicken with a huge pile of naan, plus a bottle of water, for 12 Euro. By comparison, our gelato plus a large bottle of mineral water had been 20 Euro!
Then we picked up some snacks in a nearby supermarket and headed back to the hotel. It would have been nice to have more time in the day, and add something like the history museum or the art after 1800 (there's a whole second museum for that) but that was really all we could handle in a day!
AH-TLDR
The reason that I opted for the Alte Gemäldegalerie was not just that it had Renaissance paintings of some interest, but that it was the museum George Eliot went to see in 1858, when she stayed in Dresden for six weeks, working on her novel Adam Bede in the mornings and visiting the gallery later in the day, returning again and again to a painting she adored and that I quite dislike—Raphael's Sistine Madonna (her partner, George Henry Lewes, actually called her "Madonna" some of the time and had her fascination with this painting in mind when he did that). I really just don't get it, but she apparently liked really sweet, soft sfumato painting styles in bright colors (although she later distanced herself at least from Guido Reni, who to me is even more cloying than Raphael's Madonna. But she also mentioned some other paintings as "memorable," so I tried to pay special attention to the Correggios and the Holbeins that she saw. And I totally get her fascinating with Titian's Tribute Money (that intense stare of the Pharisee! Wow.) and her praise of the Titian-may-be-Giorgione Venus.
But I also had my own interests and curiosities: I was excited to see my very first Piero di Cosimo painting in person, a Tondo (a round devotional painting for a private setting) of the holy family with John the Baptist and a couple of angels. Not my favorite, but at least it was my first Piero! I had written an art history paper about him last fall and never seen any of his work in a museum. There was also a small part of a chopped-up predella by Fra Angelico that I wasn't sure what to make of. I also got to see a newly restored Vermeer (the one of the girl reading a letter), and a second, much cruder and less well-painted one, In the House of the Procuress.
There were also some unexpected surprises: I didn't know that the plaster-cast collection of the painter Adolph Mengs, close friend of Winckelmann's, was at this museum, and those are of some historical interest for me, because plaster casts of ancient statues were so important in the 18th and 19th century and then so many were just ditched. George Eliot saw many antique statues as casts long before she saw the Roman marbles (and basically no Greek originals), and that was the norm for many viewers. There were also a lot of bronze copies of ancient and Renaissance works, but usually not to scale, but much smaller, and I don't really know enough to understand what that was about. Why would you want a table-top copy of a large marble or bronze statue in your collection? Why was that prestigious? I'll have to find out a bit more about that. 
Lastly, there was actually a room dedicated to the uniform frames that many of the paintings used to have in the 18th and 19th centuries, and how this tradition came about, and that is, to me, an important part of museum history. The museum displays do, for the most part, look pretty different from the way they did in the 19th century, when the paintings were hung in three rows and became basically prestigious wall paper. But in some rooms (and in the trompe l'oeuil "curtain" in front of an empty wall at the end of the second-floor display) you can still see what that would have looked like at the Gemäldegalerie. No wonder Eliot always points out that she can only recall a few of the pieces she's seen. Without the ability to tell Mark to take a picture of this or that piece, and then writing about them, they'd never stick even now, when there are typically just a few in each room or "cabinet."